Shoulder Operation Back Plate of Operating Table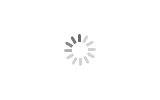 Shoulder Operation Back Plate of Operating Table
Shoulder operation back plate of operating table is mainly used for shoulder operation.
The shoulder operation frame is a good surgical fix instrument.
Usually, patients need to be placed in a beach chair position for shoulder surgery, which can fully expose the shoulders.
Shoulder Operation Back Plate of Operating Table
Surgical Fix Instrument ( Shoulder Operation Back Plate ), Beach Chair Position surgery, suitable for shoulder surgery and shoulder traction.

The left and right backboards adopt a split design, which can be disassembled and positioned. Meet the requirements of medical staff for surgical posture.


The Surgical Fix Instrument adopts plug-in design, which can be used and fixed with any brand of operating table.