Operating Room Surgical Led Light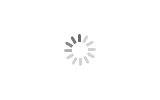 Operating Room Surgical Led Light
HENGWEI

Harbin, CHINA

10 Working Days

500 Sets Per Month
Operating Room Surgical Led Light - cold light source has no infrared radiation, with radiator and excellent heat dissipation effect;
LED SURGICAL LIGHT specific color rendering index is more than 90, which makes the tissue of human body more lifelike and clear under the light of shadowless lamp;
Operating room lights has deep lighting function, good chip heat dissipation, and ensures the LED lamp bead life up to 100000 hours.
HW-LED-5+5 Operating Room Surgical Led Light
Overview:

HW-LED Series Operating Room Surgical Led Light is a new generation of LED surgical Light.
Surgical light can be applied to various large and medium-sized operations in various operating rooms.
And the human tissue in the shadowless lamp lighting more realistic.
Features:
The color temperature of operating room light can be adjusted from 4000K - 5000K. The doctor can adjust the color temperature according their own requirements.


The specific color rendering index R9 for surgical light reaches above 90, which makes the human tissue more lifelike and clear under the illumination of shadowless lamp.

The spot diameter is adjusted between 110mm and 230mm, Color LCD touch screen is more convenient and flexible.

High uniformity of light quality, clear edge, reduced color difference in the spot, which helps doctors reduce the visual fatigue.

The illumination adjustment range is large, which is suitable for the lighting requirements of various kinds of surgery.

LED surgical light has the function of deep illumination, and its advantages are more prominent in various operations requiring deep cavity lighting.

High luminous efficiency, soft light without glare.

The chip has good heat dissipation, which guarantees the life of LED lamp bead up to 100000 hours.
Technical Parameter:

| | | |
| --- | --- | --- |
| Type: | LED5 | LED5 |
| Illumination (Lux): | 160,000 | 160,000 |
| Color Temperature (Kelvin): | 4000-5000 | 4000-5000 |
| Color Rendering Index (CRI): | ≥93 | ≥93 |
| Red Reduction Index (Ra): | ≥93 | ≥93 |
| Operator's Head Temperature Rise(℃): | ≤1 | ≤1 |
| Surgical Field Temperature Rise (℃): | ≤2 | ≤2 |
| Effecive Working Depth of Focus(mm): | ≥120 | ≥120 |
| Spot Size Adjustment Range (cm): | 14cm ≤ D ≤ 25cm | 14cm ≤ D ≤ 25cm |
| Average Life of Light Bulb (h): | 100,000 | 100,000 |
| Bulb Power (W): | 1W/pc | 1W/pc |
| Power Input: | 100-240VAC, 50/60Hz | 100-240VAC, 50/60Hz |
| Min Installation Height (mm): | 2700mm | 2700mm |