Why do we choose electric operating tables?
13-10-2023
In recent years, electric surgical operating beds have been favored by doctors in various departments.
Today we will introduce the Revolutionary Electric Operating Table.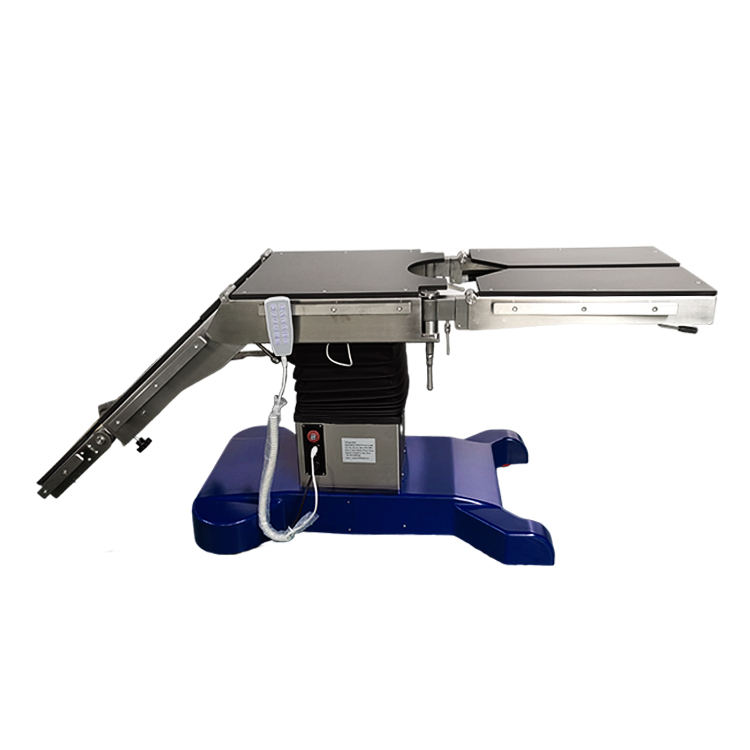 Precision at Your Fingertips: Our Electric Operating Table boasts advanced technology that allows surgeons to effortlessly adjust the table's height, tilt, and lateral movements with the touch of a button. This unparalleled control ensures optimal positioning of patients, enabling surgeons to perform procedures with utmost precision and accuracy.

Unmatched Comfort for Patients: We understand the importance of patient comfort during surgical interventions. Our operating room table is equipped with a luxurious, ergonomic cushion that provides exceptional support and reduces pressure points. Patients will experience unparalleled comfort throughout their procedure, promoting faster recovery times and improved outcomes.


Versatility and Adaptability: Our Electric spinal surgery table is designed to accommodate a wide range of surgical procedures. With its customizable features, it can be easily adjusted to meet the specific needs of different specialties, ensuring optimal surgical outcomes across various medical disciplines.


Durability and Reliability: Built to last, our Electric Operating Table is constructed with high-quality materials and undergoes rigorous testing to ensure its durability and reliability. We stand behind our product's exceptional quality, providing you with a reliable tool that will serve your surgical needs for years to come.


Join the Future of Surgical Excellence: Embrace the power of innovation with our Electric Operating Table. Say goodbye to compromises and hello to a new era of precision, comfort, and safety in surgical procedures. Contact us today to learn more about this groundbreaking technology and how it can transform your surgical practice.

Elevate your surgical experience with our Electric Operating Table - where precision meets comfort, and innovation meets excellence!